3 Steps to Building the Perfect Pizza at The Nodding Donkey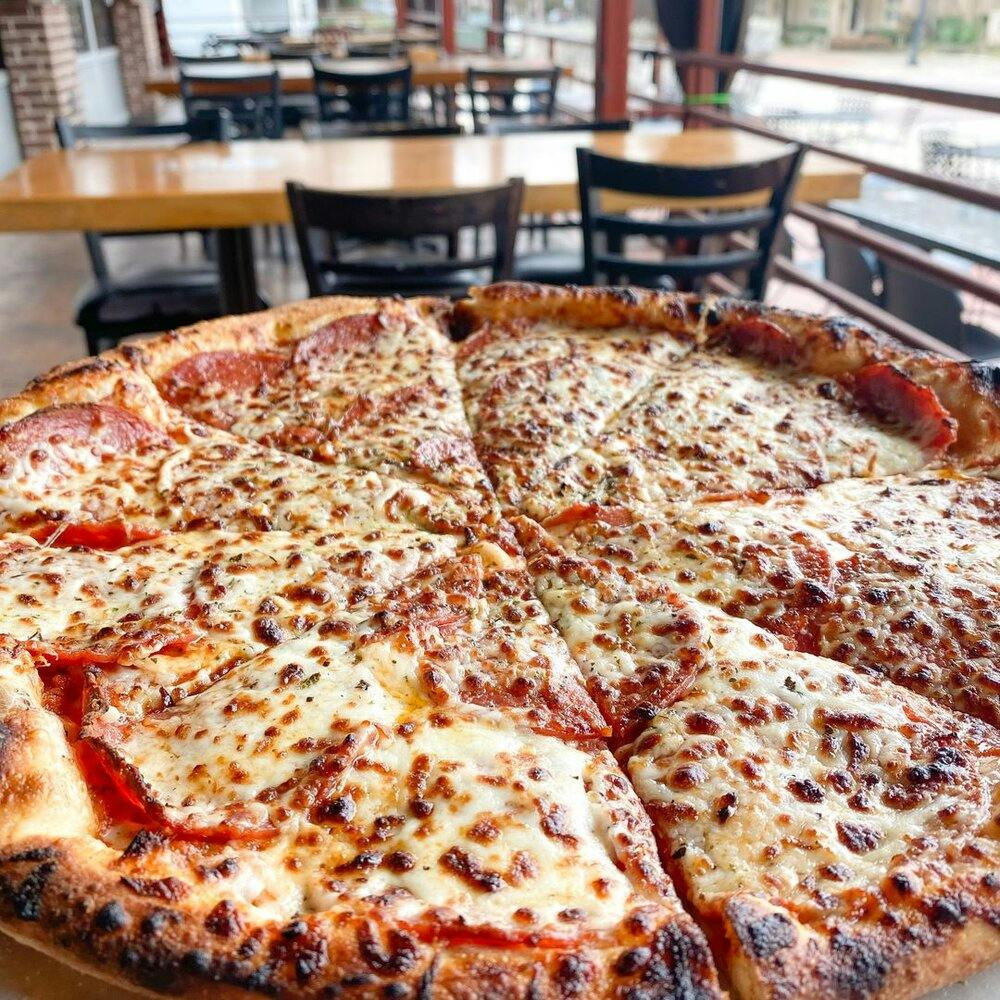 Building the Perfect Pizza
Did you know The Nodding Donkey now serves pizza?
We've been offering pizza on our menu for about a year now, but many are still unaware of the delicious, artisan pizza options available here at the best sports bar in Dallas. If you haven't tried it, it is time!
Let's take a closer look into 5 steps to building the perfect pizza at The Nodding Donkey:
1. The Crust
It all starts with the crust. At The Nodding Donkey, our pizza crust is lightly floured then hand-tossed for the perfect authentic pizza pie. All dough is made daily for a freshness you can taste. Prefer a gluten-free option? No problem! We have that available upon request. Simply ask your server when ordering and we will get you taken care of.
2. The Sauce
Do you like your pizza with a traditional red sauce – or do you like something a little different? At The Nodding Donkey, we have options!
Red Sauce: As with most pizzas, the signature red sauce is our most popular option. This savory and slightly sweet red sauce is the base of great pizzas like the Pepperoni, Meaty Meat, and Smoky Sausage.

BBQ Sauce: Want a southern flare to your pizza? Then the BBQ sauce base is a great option! We love the way this flavor brings out the best in our BBQ Chicken Pizza and King Pork Pizza.

Pesto: Build your own pizza with this fresh base! This sauce is great on a Margherita pizza or Greek pizza.

Salsa Roja: The salsa roja sauce turns your pizza into a giant taco (okay, not quite, but you get the idea)! If this sauce sounds good, try the Mexican Pizza featuring fajita meat, peppers, and onions.

S&A Buffalo Sauce: Bring buffalo flavor to your pizza! It makes a perfect base for the Buffalo Chicken Pizza with bacon, celery, ranch and, of course, chicken.

Garlic Oil: This light drizzling brings out the best flavors in the dough, cheese, and other toppings. We recommend building a killer pizza with garlic oil at the base!
3. The Toppings
Here's where it gets fun! As you've figured out by now, there are many signature, artisan pizzas on our menu. Each of these pizzas feature a combination of toppings to bring out the best flavors. It's the type of thing you've come to expect from the best sports bar in Dallas. But if you aren't sure you are in the mood for any of our signature pizzas, you can always build your own. We have a huge selection of toppings available. Seriously – tell us what you want on your pizza and we can make it happen! Check our menu for the full list of meats, cheeses, and veggies galore.
Hungry Yet?
Make it a pizza night at the best sports bar in Dallas, The Nodding Donkey! We're open for dine-in, carryout, and delivery.