5 Appetizers You Must Sink Your Teeth Into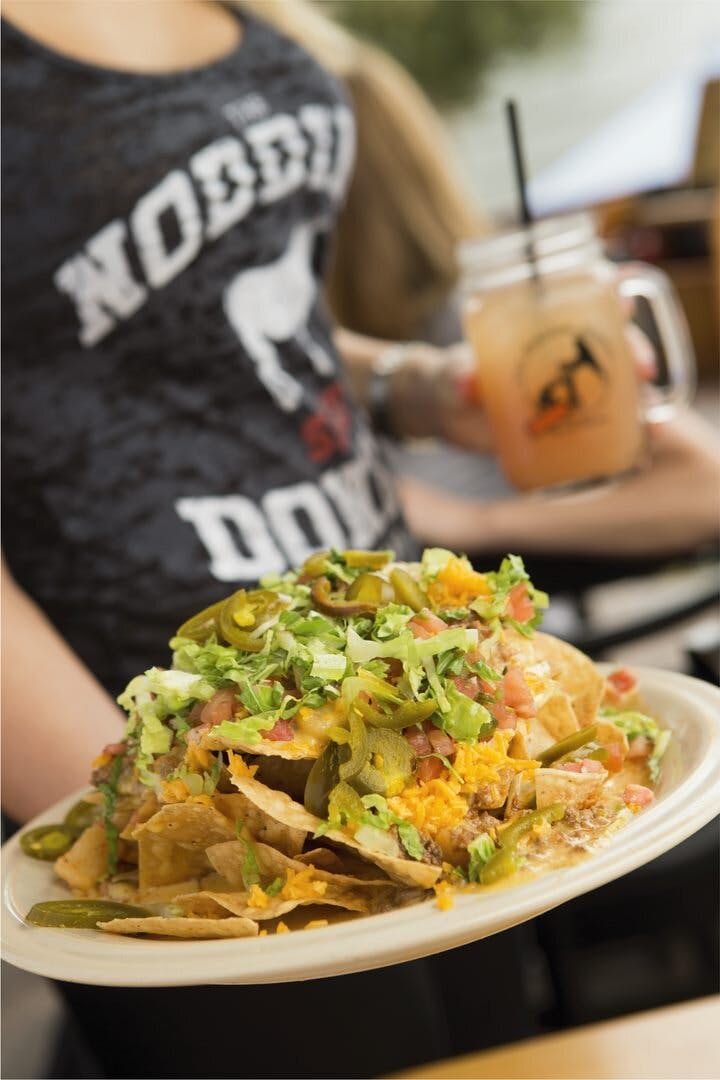 5 Appetizers from The Nodding Donkey
Whether you are joining us for the big game, celebrating a milestone, or just want to grab a few drinks with your friends, you are probably going to get the munchies. At The Nodding Donkey, we pride ourselves on serving more than just "bar food." Our menu is fresh, made-to-order, and pretty darn delicious. When you're putting back a few drinks and want something to munch, here are 5 of our favorite appetizers you must sink your teeth into!
1. Donkey Balls
Weird name – great appetizer! Donkey Balls are simply balls of Oaxaca white cheddar that are battered and fried with just a hint of jalapeno in the mix. The result is a crispy, crunchy shell with ooey-gooey goodness on the inside. Dip them in ranch or marinara or eat them plain. So good!
2. Texas Triple Dip
Know you want chips and dip – but can't decide on the dip? No problem. Order the Texas Triple Dip! This dip trio has it all: brisket queso, guacamole, and salsa, The brisket queso features tender smoked brisket, corn pico, Anaheim peppers, jalapenos, and chow-chow. The guacamole gets a new level of deliciousness with bacon added in! And for the salsa, expect our made-from-scratch, fire-roasted salsa to be a hit! All served with hot tortilla chips, this appetizer has something for everyone.
3. Loaded Cheese Fries
French fries are even better when loaded with queso, shredded cheddar, bacon, and green onions! And these aren't just any French fries. The French fries are fresh hand-cut and delicious every time. Now all you have to decide is which beer to accompany them.
4. Willy's Wagon Wheels
Why are fried pickles so addictive?! We don't know but we sure love them! Willy's Wagon Wheels are simply our version of fried pickles here at The Donkey. They are deep-fried and fabulous! Dip them in ranch for added goodness or eat them plain.
5. Homemade Jalapeno Skins
Another deep-fried favorite, the homemade jalapeno skins are hard to beat. Unlike other Dallas venues, we stuff them with a combination of Oaxaca cheese and chorizo, then wrap them in bacon and fry. We are proud to say this is a gluten-free favorite for those with dietary restrictions as well.
Who's Ready for Drinks and Appetizers on the Patio?!
The weather is beginning to thaw out, and we would love to have you join us out on the patio for drinks and appetizers! The menu is often changing, so be sure to ask your server about any specials or new items on the menu. As always, we have your health in mind and are taking safety precautions to protect you and our staff.
Join us this week for the best patio dining in Dallas! Whether it's lunch, dinner, or happy hour - we are excited to you!