5 Things Everyone Loves Off the New Menu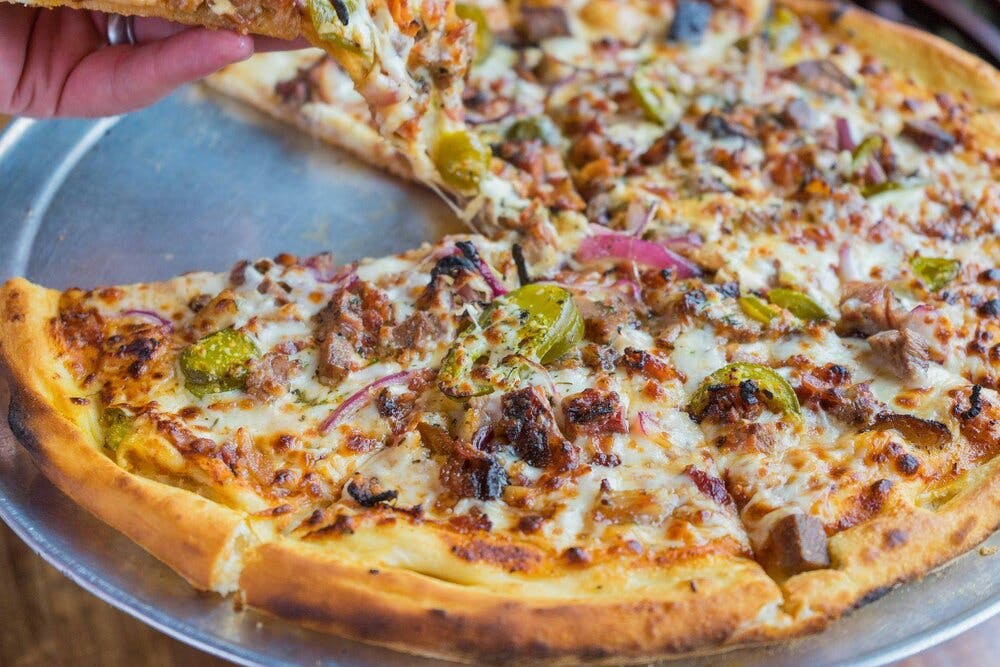 New Menu Favorites
Have you been to The Nodding Donkey lately? We've released an all-new menu with lots of delicious new barbecue, salads, handhelds, Tex-Mex, pizza, and more. Read on to learn about 5 new menu items everyone is loving at The Nodding Donkey, the best sports bar in Dallas!
Pizza by Social Pie
Have you ever tried the pizza from our sister restaurant, Social Pie? If not, you're in for a treat because you can now enjoy some of the best pizza in Dallas right here at The Nodding Donkey! Guests are loving the new pizzas! Some of our favorites include the Meaty Meat, Texican, King Pork, and the Smoky Sausage. Or you can choose to build your own with a huge selection of toppings, sauces, and cheeses, all on the same gourmet dough made in-house!
Brisket Melt
Tender, moist brisket is smoked in-house and then layered on a challah bun with caramelized onions, melted gouda, mushrooms, and spicy chipotle mayo. It's a delicious "hand held" and perfect for lunch or dinner! AND – you can request a gluten free bun if you'd like; simply ask your server.
Pork Tacos
One thing we have really expanded on our menu is the barbecue selection, and so far, it's been a hit! One popular item is the Pork Tacos, which are a wonderful mix of juicy pulled pork, drizzled in bbq sauce, tangy slaw, and gouda cheese. So good you'll be back on the regular for these – trust us.
Social Caesar Salad
Oh yes, we make delicious salads too! This particular crowd pleaser is made for a weekday lunch when you want something healthy, filling, and tasty. Our Social Caesar has romaine lettuce, tomatoes, olives, and croutons with a House Caesar dressing. Want to add a protein? No problem! You can choose to add chicken, pork, or brisket. Come hungry because this salad feeds two if you get the full size! (Available in a half order too!)
Smoked Turkey Melt
This isn't your typical turkey sandwich. First of all, we use our smoked turkey which is incredible. Second, we add unique flavors like fresh jalapeños and red onions with a chipotle mayo drizzle to add the perfect tanginess. Get this melt with your choice of sides on our expanded sides menu, and you have a complete meal!
Come See Us at The Nodding Donkey!
Come on in and see us this week at The Nodding Donkey – the best sports bar in Dallas – for lunch, dinner, happy hour, or any hour!