Come Watch the Big Game at The Nodding Donkey Uptown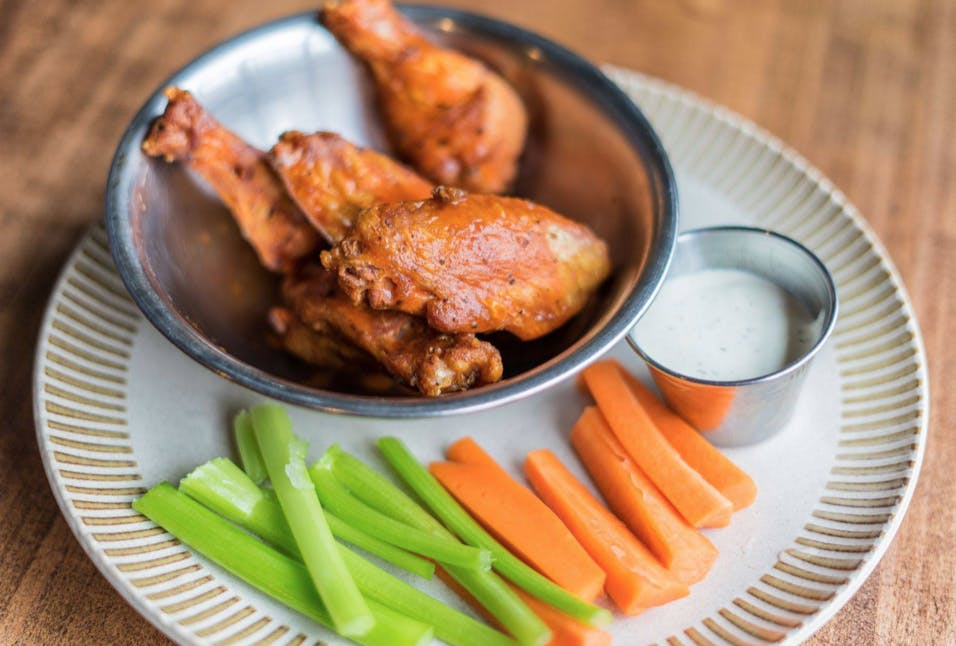 Watch the Big Game at The Nodding Donkey!
If you and your friends need a place to watch the big game, The Nodding Donkey is open and ready for you. We have our indoor space open and our fabulous Uptown Dallas patio ready and waiting as well.
Watch the Game from Anywhere
One of the great things about watching the game at The Nodding Donkey is that there isn't a bad seat in the house. The Nodding Donkey has 17+ big screen TVs located throughout the indoor and outdoor spaces. These TVs make for easy viewing no matter where you are! You can be at the bar grabbing a drink, at your table, or playing some lawn games like Jenga - nothing is out of your view. Plus – our indoor space got a brand new air conditioning system for better air filtration and cooler temps for you. You'll love the enhancements we've made to our dining room.
Pizza by Social Pie
Have you ever eaten at Social Pie, our Maple Ave. pizza restaurant for food Downtown Dallas? If not, you are in for a treat because we are now serving delicious Social Pie pizza here at The Nodding Donkey! Pizza, beer, and the big game on – what's not to love?! Need some ideas? Some pizza favorites include the Meaty Meat, Texican, Smokey Sausage, and the King Pork. Not sure you can make it to eat pizza? We deliver too! Just give us a call and let us know! We're happy to supply the best pizza in Uptown Dallas for your next watch party.
Dallas Drink Specials
Need the best Dallas drink specials? Then you've come to the right place. As one of the best bars with food Downtown Dallas, we offer a huge selection of beer, wine, and other spirits. We have drink specials every day of the week, including Happy Hour on weekdays. So many great deals, so little time...
New Menu Items
Recently, we reworked our menu to highlight more of what our guests love! This included more barbecue favorites, adding in pizza, and adding more handheld options. A couple of our new menu item favorites include the Brisket Melt and the Pastor Tacos loaded with Carolina Slaw, pineapple, and cilantro.
When the game is on, there is no better place to watch it than The Nodding Donkey! We have delicious food and, of course, plenty of ice cold beverages to keep you cool and quenched during the game. See you this weekend at The Nodding Donkey!