Get Your Tex-Mex Fix at The Nodding Donkey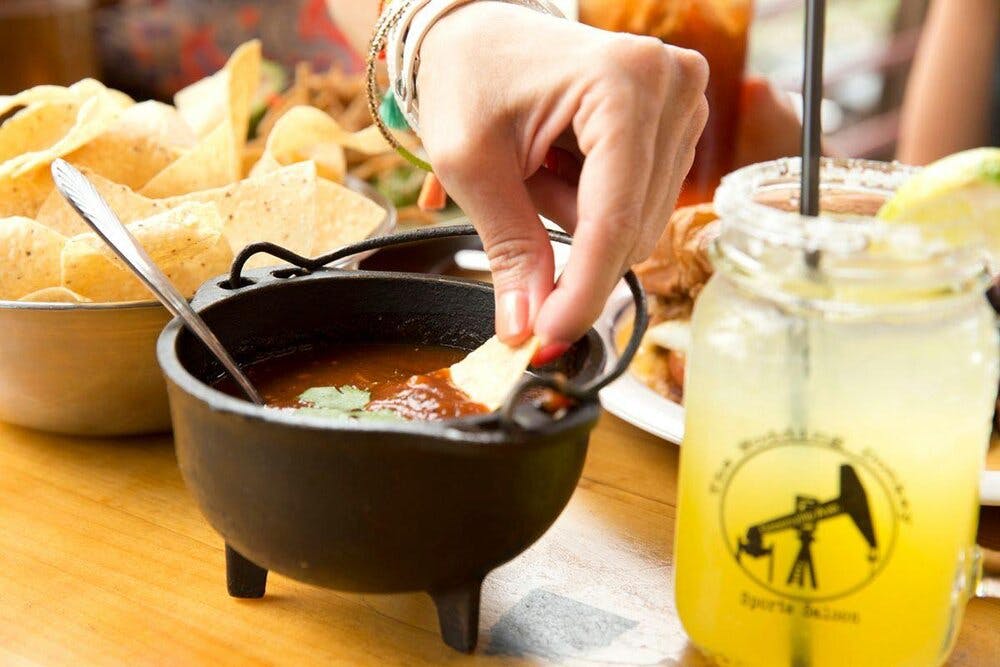 Enjoy the Best Tex-Mex in Dallas!
Here's the thing: no matter what time of year it is, Tex-Mex is always a winner!
Sure, we love relaxing on the patio with a margarita and chips and salsa in the heat of summer, but cozying up with a plate of loaded nachos or fajitas in the winter is pretty great too! At The Nodding Donkey, the best sports bar in Dallas, we have your Tex-Mex fix covered for all seasons.
More than Typical "Tex-Mex"
Yes, this is Dallas, where Tex-Mex runs free and is available on just about every corner of the city. So why The Nodding Donkey? We are more than just Tex-Mex. Our menu is what we like to call "Texican." It is infused with inspirations from from different cuisine including Mexican, Latin, and Southern barbecue. It's a unique flavor profile you're gonna love!
What's on the Menu?
Glad you asked! Here are 5 of our Tex-Mex favorites that get rave reviews on the daily:
BRISKET TACOS
Brisket tacos are simply the best, and it's hard to beat ours! They come complete with freshly smoked brisket, fresh jicama slaw, queso fresco, and salsa roja. You can order these "by the taco" so order as many – or as few – as you like! These are also great to add a side to for a complete meal. Popular sides include fresh-cut fries, fresh fruit, elote, or chipotle potato salad.
FAJITA PLATE
No Tex-Mex menu is complete without fajitas! Ours feature a homemade fire roasted salsa that is out of this world good. Load your fajitas high with all the fixins: grilled onions, bell peppers, guacamole, sour cream, cheddar, and your choice of chicken or beef. Served with chipotle rice and black beans, it's hard to go wrong with the fajita plate.
Texas Baja Salad
Looking for something lighter? The Texas Baja may be just what the doctor ordered! You'll get all the flavors of a Tex-Mex in a delicious, crispy bowl. The Texas Baja Salad features blackened chicken breast and avocado slices atop a bed of romaine, black beans, corn, red bell peppers, cucumber, and shredded Oaxaca cheese. And the finishing touch: tortilla strips that give it the perfect "crunch."
PASTOR TACO
Dreaming of a sunny, tropical vacation? Lighten the mood with the Pastor Tacos. These feature our delicious pork, pineapple, cilantro, and a tangy Carolina slaw. Add a side salad and a beer and you're set!
BRISKET QUESO
Joining us for appetizers and drinks? You must try the brisket queso! This queso is great with fire-roasted Anaheim peppers mixed in with brisket, corn pico, and chow-chow.
Head to The Nodding Donkey for Tex-Mex This Week!
Come see us at The Nodding Donkey this week for Tex-Mex, salads, barbecue, pizza, and more. Our menu is available for dine-in or carryout.