Join us for Lunch: 5 Entrees You Must Try.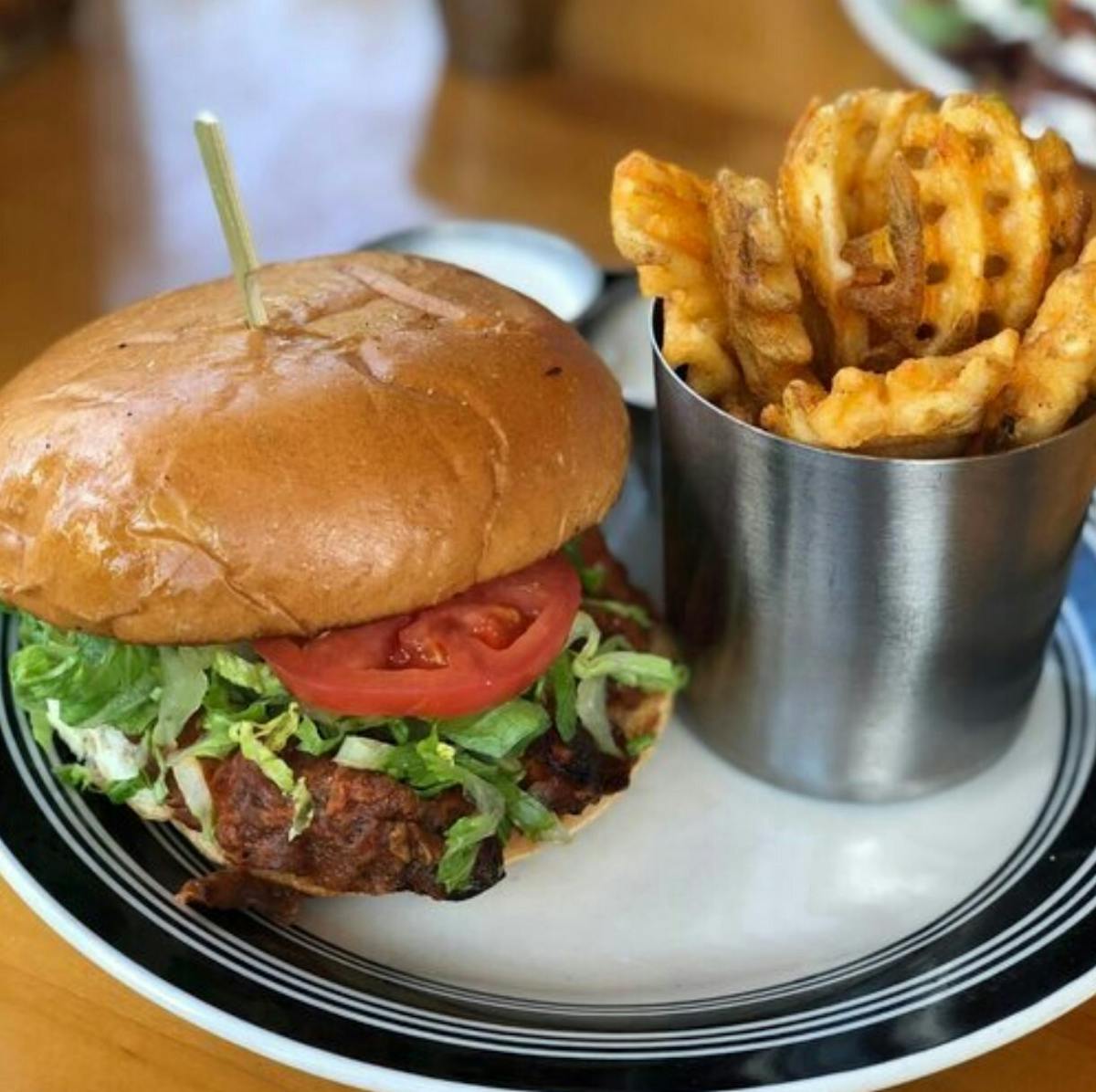 Join Us for Lunch in Dallas!
What's Your Lunch "go-to?"
Do you bring your lunch to work and eat frantically in your cubical? Do you work from home and heat up leftovers? Maybe you and your coworkers frequently eat out?
Whatever your typical lunch schedule is, change it up this week and join us for lunch at the best sports bar in Dallas - The Nodding Donkey! Our menu is available for dine-in or carryout, giving you the freedom to enjoy a hot, delicious meal from us – anywhere you are!
Want some ideas on what to order? Here are 5 entrees you must try this week for lunch:
Social Caesar Salad
This salad is excellent on its own, shared with someone else, or as a side to another entree! We love ordering it for a light lunch, complete with a protein to round out the dish. The Social Caesar can be ordered with chicken, pork, or brisket on top. The salad itself is loaded with tomato, olives, crunchy romaine, croutons, and of course, our house Caesar dressing.
Pastor Taco
Sure, several places in Dallas have tacos. There are lots of varieties out there to try, and our own restaurant has several great varieties to choose from as well. But have you ever tried Pastor Tacos? We smoke the meat here in-house, so you end up with juicy, flavorful pork in every bite. Then we add pineapple, cilantro, and a little Carolina slaw to add a tangy sweetness. These tacos are your answer to a Tex-Mex craving and simply perfect at lunchtime.
Mushroom Swiss Burger
When hunger strikes, a juicy burger is perfect! Enjoy a Mushroom Swiss Burger at The Nodding Donkey, which will beat the burgers served at any other venue in Dallas. Silky mushrooms, melted Swiss cheese, and a seared beef patty cooked to your level of doneness get stacked on a challah bun. And don't forget to add your favorite veggies! Lettuce, tomato, onion, or pickles? Simply let us know how you like your burger and we can make it happen! Each burger comes with your choice of fries, waffle fries, or a side salad.
The Margherita Pizza
Have you tried the pizzas at The Nodding Donkey? Each hand-tossed, artisan pizza is perfect for lunch, dinner, or anytime really. Guests rave about our Margherita pizza with fresh tomatoes, fresh mozzarella, pesto, and a Balsamic reduction you can't get enough of! Enjoy!
BBQ Brisket Grilled Cheese
Who can resist the ooey-gooey goodness of a grilled cheese sandwich? If you're a fan, then you are sure to love ours that adds in house smoked brisket, bacon, and pickled jalapenos. Grab a beer to go with it and life is good.
Who's Ready for Lunch?
Skip the rest and visit the best – The Nodding Donkey! We can't wait to see you for lunch this week.