More Than Just a Bar: Grab Lunch or Dinner with Us.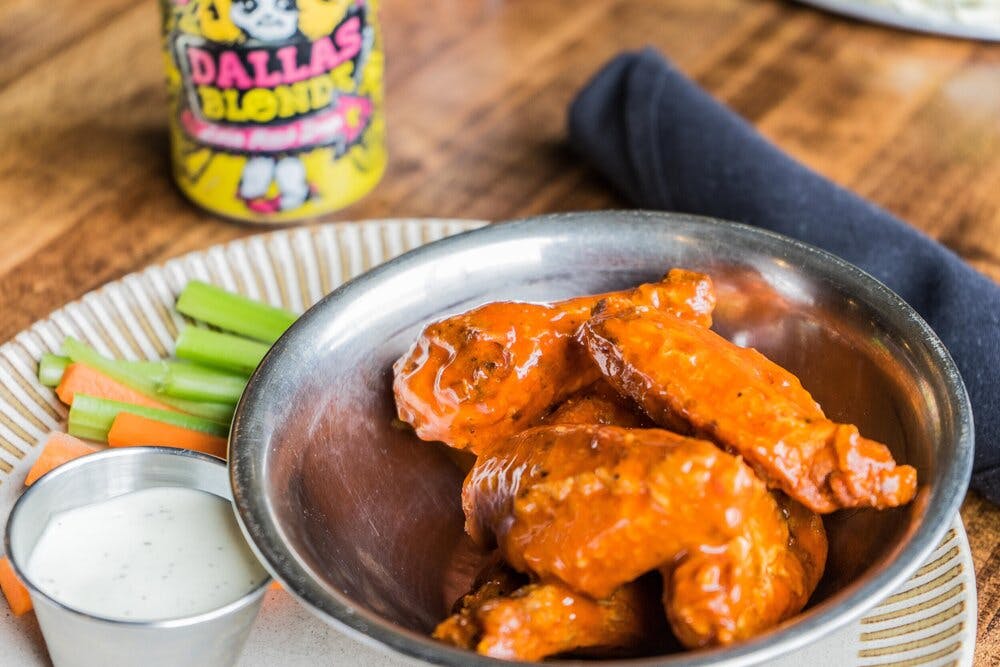 More Than Just a Bar
Sure, you already know The Nodding Donkey is the best bar in Uptown. You already know we are THE place to watch the game with friends and enjoy the best drink specials this city has to offer. But did you also know we are the perfect place to grab a weekday lunch or dinner with friends?
Chef Driven Bar and Kitchen
We're casual. We have great drink specials. And we're a little rough around the edges. That's fine with us. (Frankly, it's how we like it.)
What sets us apart from the other bars on the block is our menu. At the Nodding Donkey, we don't just serve average bar food. Sure, we have the wings, mouth watering fried appetizers, and burgers that you expect from your typical neighborhood bar, but these items have been elevated by our chef's careful preparation. Every menu item has been carefully crafted and developed by our team of chefs. This process starts with sourcing the highest quality ingredients and using local produce whenever possible.
All-New Menu with Something for Everyone
Even in the midst of a couple crazy years, The Nodding Donkey has found ways to expand our menu to add something for everyone. Sure, we kept favorites like the famous Silver Bowl Salad and the Brisket Grilled Cheese, but we added even more to the menu.
More Options for Wings!
Our delicious wings are now even better. Order them air-fried or deep fried and then pick from our seven finishing sauces: classic buffalo, S&A buffalo, bbq, spicy bbq, sweet chili, lemon pepper, or pesto/balsamic.
Introducing Artisan Pizza
You asked and we answered: another huge addition to our menu has been the extensive selection of gourmet pizzas! You can choose one of our carefully crafted pizzas off the menu, or you can build-your-own. Each one is prepared with sauce that is made in-house and dough that is made daily. Need it gluten free? Just ask your server, and we can make it happen.
Join us this Week for Lunch or Dinner at The Nodding Donkey!
Take a load off and meet your friends for lunch or dinner at The Nodding Donkey. Just need to pick something up on the way home from work? We can do that too! Whatever you need, The Nodding Donkey is here to make your Dallas dining simple and delicious!