Pizza from Social Pie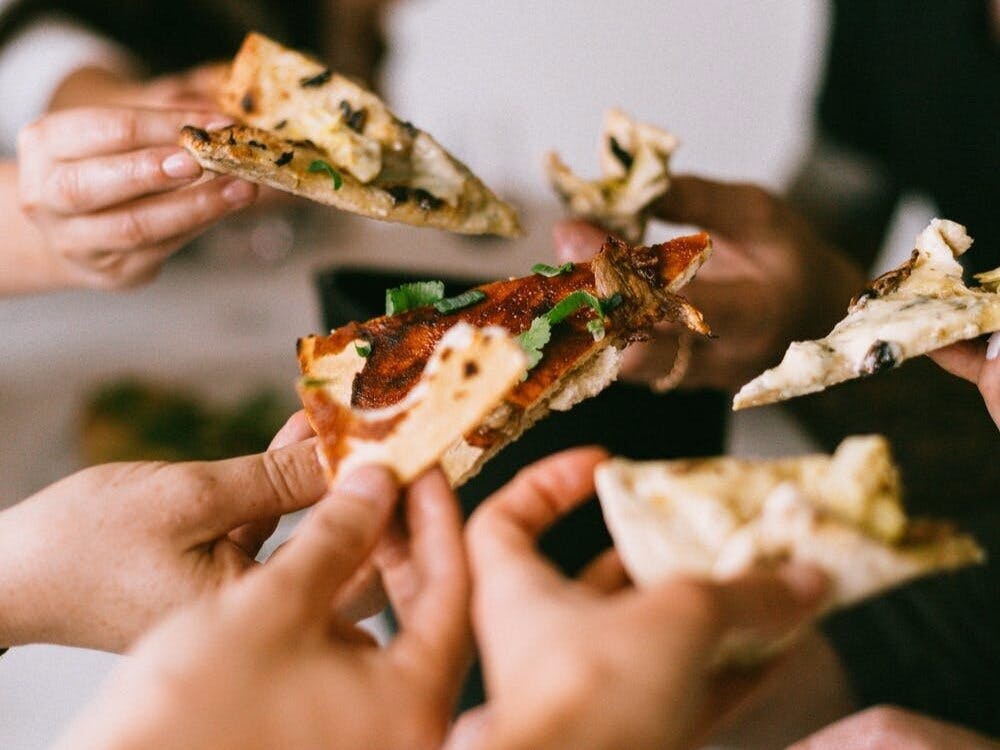 Pizza from Social Pie
Still searching for the best pizza in town?
The Nodding Donkey has you covered! Artisan pizza is one of the newest offerings on our menu and, boy, has it been popular! Social Pie, our sister restaurant off Maple Ave., has opened a "ghost kitchen" right here in The Nodding Donkey! All that means is that you get the same delicious Social Pie pizza at one awesome Uptown Dallas location – The Nodding Donkey!
Join us for the big game or just come sit on the patio and enjoy your new favorite pizza – with a glass of wine of course. Some of the most popular pizzas have been the Meaty Meat, King Pork, Margherita, BBQ Chicken, and the Texican.
The beauty of our pizza menu is that you can choose a recommended artisan pizza, or you can build your own. We have a large selection of cheeses, sauces, and toppings to choose from. Want a gluten free pizza crust? We can do that too! Build your pizza the way you want and we'll prepare it for you!
Grab Pizza During Happy Hour!
Here's another suggestion: why don't you come see us during Happy Hour and grab your pizza then? No matter the day of the week, we have incredible Dallas happy hour specials from 4-7pm. House wine is $5/glass, local beers are $5, imports are $4, domestics are $3, and wells are only $4! These Dallas happy hour deals are available Monday-Friday, 4-7pm.
Come see us this week at The Nodding Donkey!
Come see us this week at The Nodding Donkey - the best sports bar in Dallas - for pizza and wine! We know you will soon find our pizza to be your new favorite!
*Specials, menu items, and promotions subject to change. Ask your server for current offers.