The History of the Happy Hour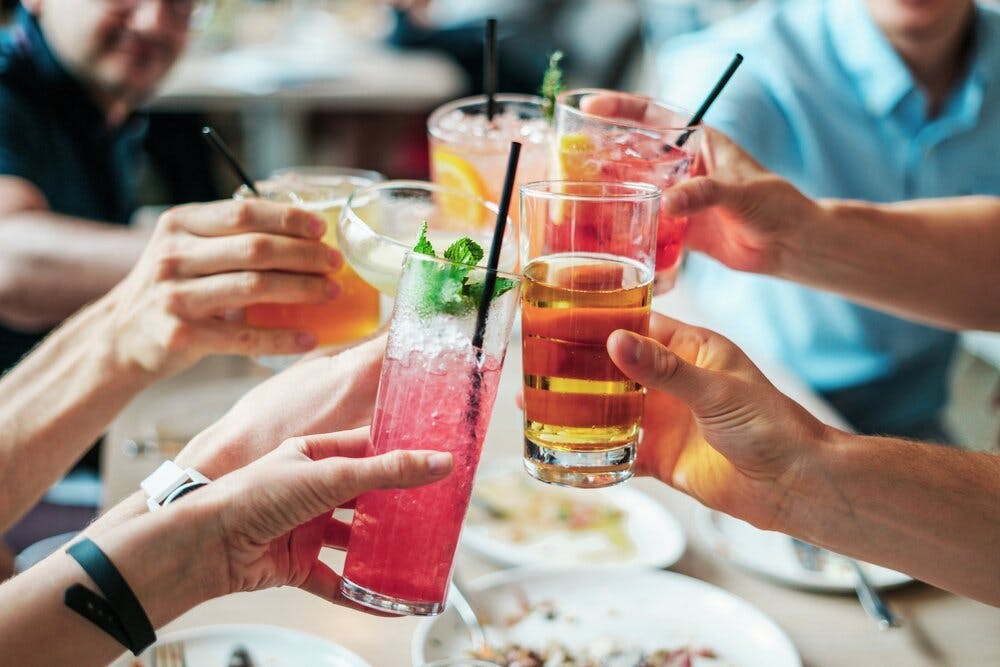 The History of the Happy Hour
These days, the phrase "Happy Hour" just flows readily. If you invite someone to join you for Happy Hour (at The Nodding Donkey or other fave bar), everyone knows exactly what you mean. But where did it start? Was there ever a time when Happy Hour just wasn't a thing?
For a little bar trivia, we're taking you back to World War I to learn more about the history of the modern-day Happy Hour.
Early Happy Hours Weren't About the Alcohol
The term "Happy Hour" originated during WWI as an entertainment program for Navy officers. In 1913, a women's social group called the "Happy Hour Social" began organizing events aboard the U.S.S. Arkansas for the servicemen, looking to give the officers something to look forward to while also fighting the boredom of being at sea for days at a time. These Happy Hours included movies, dancing, boxing, wrestling matches, music, and more. The events were a hit, and by the end of WWI, Happy Hours had spread throughout the entire Navy.
Thank Prohibition for Modern Day Happy Hour
So when did alcohol become synonymous with the Happy Hour? The practice of drinking before dinner began during Prohibition. During this time, when restaurants were prohibited from serving alcohol, speakeasies began to advertise happy hours before dinner. Folks could stop by and grab a drink or two before heading to dinner at the restaurant. Think of it as the pre-party!
When Prohibition ended in 1933, restaurants began to piggyback on the happy hour idea, advertising food and drink specials prior to dinner hours. Through the '50s and '60s, day drinking was a big part of the work culture and advertised happy hours were commonplace. In the '70s, '80s, and '90s, popularity of the happy hour declined, but it's back to being as popular as ever! Let's drink to that!
Enjoy Dallas Happy Hour at The Nodding Donkey!
CELEBRATE LEARNING SOMETHING NEW BY JOINING US AT THE NODDING DONKEY TODAY FOR ONE OF THE BEST HAPPY HOURS IN UPTOWN DALLAS! NO MATTER WHAT YOU'RE THIRSTY FOR, WE'VE GOT YOU COVERED.